Our state of the art Conference Center has been strategically designed to meet any group's needs. If you are looking for a large multipurpose room, or maybe a more intimate breakout space, we have just the meeting facility for you - plus three lodges where your group will find comfort and restoration during your stay with us.
Our meeting rooms meet a variety of needs.
Ideal for any size group or type of event. The facility can accommodate 299 people at maximum capacity, but when divided (as pictured), a comfortable atmosphere is created for smaller groups. Equipped with state of the art A/V, this is the perfect venue for your next conference or retreat.
A comfortable, mid-size room that creates an intimate atmosphere for groups up to 90 people. Equipped with a sound system, LCD projector, and ceiling-mounted screen. This space also features a gas fireplace and room divider (if needed).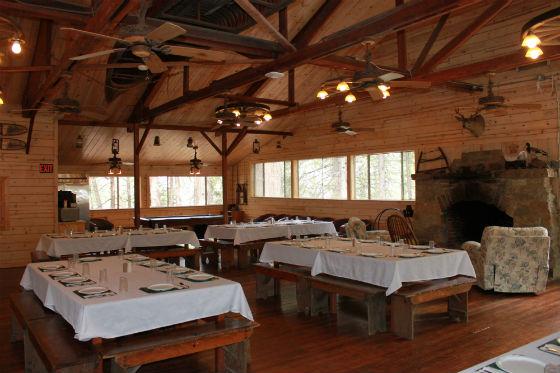 A rustic yet comfortable space for meetings and fellowship. This space is typically used as a lounge for groups as it features a pool table, board games, Hot beverage station, and TV. Though very versatile, this space can also be set up for meetings with a maximum capacity of 105.
There is a meeting room identical to the one pictured in each of the three Lodges. Each Meeting Room is available to the guests staying in their perspective Lodge. The room is equipped with an indoor/outdoor fireplace, along with a smart TV and HDMI cable for presentations.